Leveraging AI, Neura uses other apps to boost medication adherence
Feb 19, 2017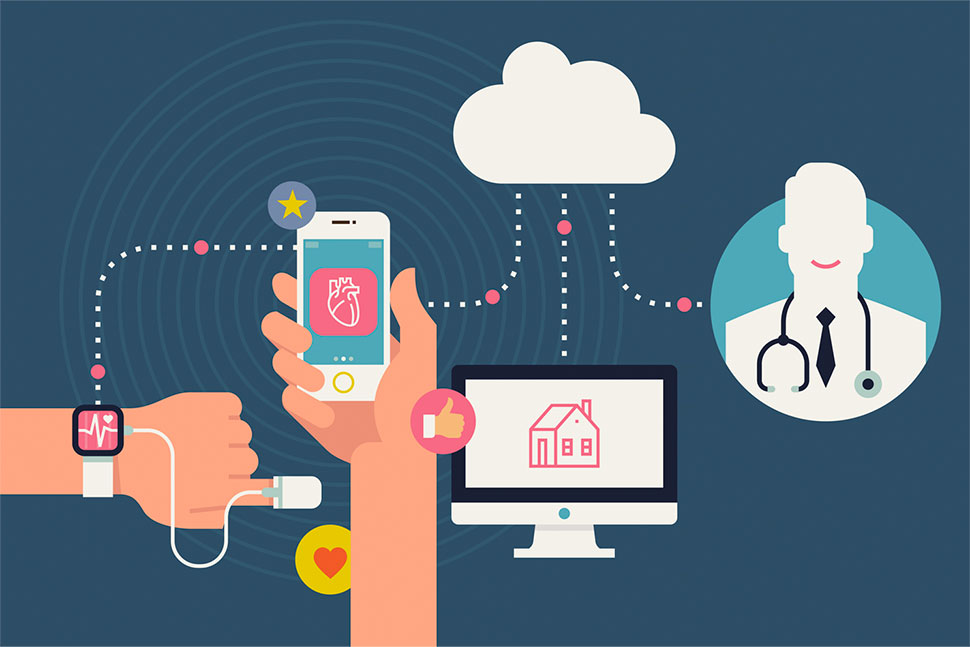 Notes or days-of-the-week pillboxes are how some people keep track of the medications they're required to take. The Centers for Disease Control and Prevention reports that almost 50 percent of Americans take prescription medications for chronic illnesses like diabetes and asthma. But how effective conventional reminders are at battling medication non-adherence is in question. The New England Journal of Medicine once estimated that non-adherence leads to $100 billion in excess hospitalizations each year.
Neura, based in Sunnyvale, California, thinks it has found a better way, although it's not the only one to go down this path.
The four-year-old company builds a software development kit that uses artificial intelligence to improve medication adherence. By partnering with companies that produce health-related apps and devices, Neura's software works in the background to learn about a person's daily routine, and then translates the information it learns into alerts and calls-to-action to remind people when to take their medication.
"Instead of reminding patients to take their medication at 8 a.m., say, let's use behavior. For example, remind me when I wake up, or before I leave home, or before I exercise," is how Neura CEO Gilad Meiri describes it.
In other words, the company's AI software works to understand activities, recognizing patterns in people's daily behavior within the context of their typical routines. Waking up, going to the gym, going to work, heading out to eat, and going to sleep, for instance, are all activities that Neura's software will begin to recognize. Pair that with a smart glucometer, and a person who goes to the gym at the same time every day will start receiving a reminder from his glucometer to check his glucose levels once he arrives at the gym, and prior to working out.
The startup, which employs about 40 people and has raised $13.5 million in venture capital to date, breaks down a person's life into roughly 60 components. All of these go toward real-time reminders to take medication before a routine daily action.
"We are not an app," Meiri says. "We're an ingredient inside apps. Once inside the app, we use passive signals to build a picture around you. We might use phone sensors, such as light, or audio, or behavior — some people charge their phone when they go to sleep — and then log that to make sure you take a medication."
So far, Meiri says Neura's software has shown success.
The company recently published a case study showing the month-long results of the product on the My Days app, which helps users track periods, ovulation, and when to administer birth control. Within 30 days, Neura's software increased adherence by 18 percent.
"The best companies on the Internet are the ones who know me and my habits. But in mobile, companies don't go there yet," says Meiri. "Our company is positioned to help people on mobile tailor their experiences."
And, in this case, remember to take their medications.
But Neura is functioning in a market where it has direct (artificial intelligence) and indirect (alert and remider) competitors. New York-based AiCure uses facial recognition and artificial intelligence to ensure that patients are taking their medication. Cincinnati-based MedaCheck incorporates a progressive reminder system through a mobile app and, mostly for older users, a custom-built tablet. And then there's PillDrill, based in Las Vegas, which has built a device that can not only alert but track the pills one takes.
Source: http://medcitynews.com/2017/02/397186/?_hsenc=p2ANqtz-8dqI1ldsuMaO0M_grnGvjhIiXejgpFsNuAQqjSG0CP5nxxnLPeS5pSn4HL27PetqjAicWgUtUB4vEBjVptMRdQAZAk3qTW9EGmnjZlBRLOS_8GW84&_hsmi=42371239