How Philips is Using AI to Transform Healthcare
Feb 19, 2017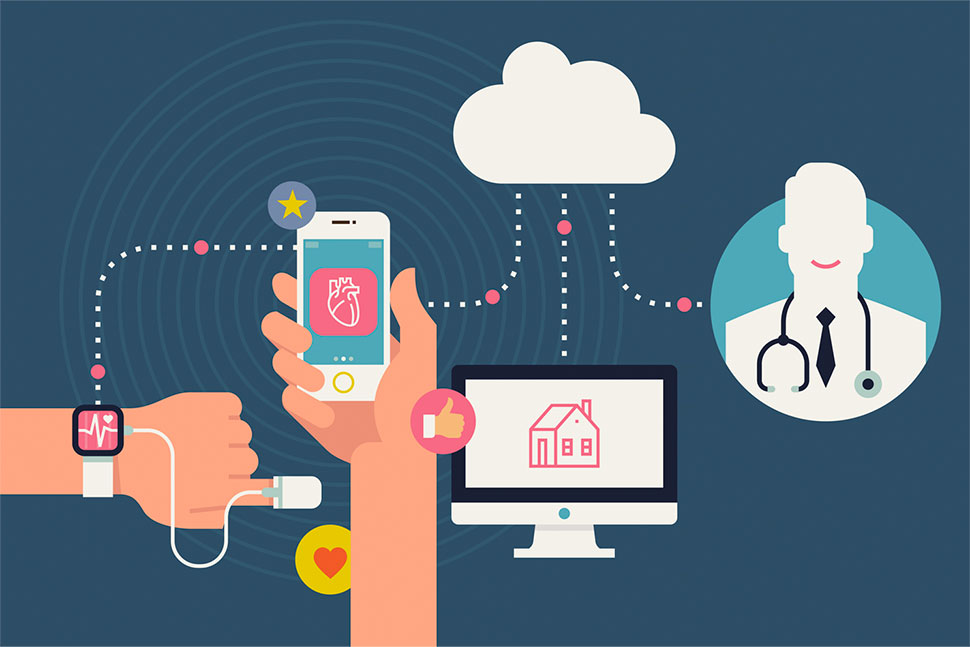 Mumbai: Data scientists have begun betting on the use of machine learning, deep learning, Big Data and artificial intelligence (AI) technologies to help in the early detection of diseases and advance healthcare. Leading the way on the road to healthcare analytics are the world's five largest medical device companies—Johnson & Johnson, GE Healthcare, Siemens, Medtronic and Philips Healthcare.
In the case of Dutch electronics, healthcare and lighting company, Philips NV, much of such innovative work is being done at the Philips Innovation Campus (PIC) in Bengaluru. PIC, according to the centre's chief executive Srinivas Prasad, initially started as a software centre in 1996, and has now developed into a product engineering site with a focus on delivering innovations for local and global markets.
"Engineers and domain experts work on end-to-end products and solutions across the health continuum, from healthy living, to prevention, diagnosis and treatment. PIC is harnessing the power of technologies such as mobile, digital, cloud and Big Data analytics to improve patient outcomes through care coordination and patient empowerment. PIC takes pride in developing solutions to make healthcare affordable and accessible in India and other growth geographies like Africa and Indonesia," said Prasad.
Philips, he added, provides a data science development environment where data scientists can do exploratory and predictive analysis on the data. The models thus created in this environment can be put in production. About 40-50% of the employees at this centre "focus on next-gen solutions", according to Prasad.
Consider the case of tuberculosis, or TB, which continues to plague developing nations. An estimated 2.5 million people in India live with active TB, according to the World Health Organization or WHO (bit.ly/2ieRxGh). Experts point out that despite the availability of excellent treatment options, the mortality rate for patients in many countries is high due to delayed diagnosis and non-availability of qualified radiologists.
Algorithms to the aid
Given this context, Philips realized the need for an automatic screening solution based on deep learning algorithms with high specificity (that can capture almost all TB cases) rather than sensitivity (low false positives), according to Vijayananda, fellow architect (analytics) at PIC.
Data scientists are provided access to all kinds of data for analysis and creating models—data that represents time series and longitudinal record of the patient such as lab reports, scanned images, electronic medical records, lifestyle data, etc. This provides holistic information about the patient, which is very useful especially in recommending treatments. Using such data points, Philips has been able to develop a solution for TB detection from chest X-rays.
"Since chest X-ray is used for screening for TB, there was a need for an automatic solution to detect TB. The solution should help reduce the workload of radiologists and make their work less subjective. It should be possible that given a set of chest X-rays (generated from a scanner from any vendor), the algorithm would detect if there are traces of TB present in the image," explains Vijayananda.
The solution learns TB-specific features from the images which are unique in chest X-rays using deep learning techniques, and then uses machine learning algorithms to generate classifier models that can distinguish a chest X-ray that contains TB traces from normal ones. "This means that abstracted set of techniques can be developed, which are capable enough to train a model to detect abnormality in clinical images, given a set of labelled data, in any specific area/disease," adds Vijayananda.
Philips has its FlexCare Platinum Connected solution that has built-in sensors on the brushhead that send the brushing data to the Sonicare app via Bluetooth wireless technology.
The Philips Mobile Obstetrics Monitoring (MOM) software solution is another case in point. The solution is aimed at helping community caregivers and doctors work together to identify and manage high-risk pregnancies, bringing care to where it's urgently needed: primary health centres and patient homes. MOM features a way for community caregivers to capture vital information so that a clinical decision support (CDS) pregnancy risk level can be calculated, according to Ankur Kaul, product and marketing manager (hospital to home business) at PIC. This helps standardize pregnancy risk stratification so that high-risk cases are not missed. Mobile applications connect a doctor, caregiver and patient for diagnostic assistance and progress assessment.
The CDS algorithm in MOM is an AI tool that takes into consideration various parameters from the pregnant woman's obstetrics history, antenatal examination, ultrasound/blood investigations and comes up with a pregnancy risk score and risk level for the woman. "The algorithm is fairly comprehensive taking into account 28 different pregnancy parameters to compute a pregnancy risk score and level. The output of the algorithm is to classify a pregnancy as a low, medium or a high-risk pregnancy. Based on this classification the caregivers can then take critical decisions like referring all high-risk pregnancies to a larger hospital or a specialist. This ensures that a meaningful intervention is made early to address pregnancy complications," explained Kaul.
AI technologies take centre stage
This approach is in line with the growing trend of AI applications across different industries including healthcare. The use of AI becomes particularly important for healthcare solutions in low-resourced settings as typically the users tend to be minimally trained and not specialists. The availability of such AI-based solutions makes it easier for the users to ascertain the risk correctly and ensures that chances of missing high-risk factors are significantly reduced. Such solutions complement the medical expertise on the ground in delivering more robust care to the patients.
Prasad points out that with the Philips IntelliSpace Consultative Critical Care, for instance, hospitals can now monitor multiple intensive care units (ICUs) from a central command centre that may be located in a geographically-separated area. Trained intensivists and intensive care nurses stationed at the command centre can monitor the patients in the peripheral ICUs throughout the day and night.
Each monitoring station has a high-end computer system connected to an array of high resolution computer monitors. Clinical data (coming in from monitors /ventilators/infusion pumps) of patients admitted to the peripheral ICUs is displayed on a dashboard, enabling continuous monitoring of vital data and lab values. In addition, there is a near-real time display of the wave forms coming in from the patient's bedside monitors and an ability to start a two-way audio-video conference with the care provider (doctor/nurse).
According to Prasad, PIC now has five command centres that are functional and cover 1,500 ICU beds located in various small towns across the country.
Dr Amit Varma, executive director (CritiNext) at Fortis Escorts Heart Institute, Delhi, who has partnered with Philips and GE Healthcare for the same, strongly believes in the importance of this innovation. "If you do not intervene at the right time, the patient is going to end up with a lot of damage," he says.
Internet of Things
Prasad also points out that many of PIC's innovations centre around the "connectedness of the healthcare ecosystem, which is broadly the Internet of Things (IoT)".
The Philips HealthSuite Digital platform, for instance, is supported by Salesforce.com, and is an open, cloud-based platform which collects, compiles and analyses clinical and other data from multiple devices and sources. "The direct benefit to the Indian healthcare system could be by connecting all the primary, secondary and tertiary healthcare centres with the data relating to patients hosted on the cloud. This will help reduce the upfront investment and the operational cost, and also will provide a gateway to leverage telemedicine," said Prasad.
The Philips IntelliSpace Consultative Critical Care solution can monitor multiple ICUs from a central command centre that may be in a different location.
For consumers, Philips has its FlexCare Platinum Connected solution that has built-in sensors on the brushhead that send the brushing data to the Sonicare app via Bluetooth wireless technology, "providing you personalized coaching with real-time guidance and feedback for the most complete clean possible". The app monitors a user's brushing habits and helps the user correct behaviours such as brushing too hard, scrubbing, identify the missed brushing spots, etc. The app lets you define the goals for your oral health. Then after each brushing session, it reminds the user to take appropriate action such as using mouthwash or using the tongue cleaner, etc.
Another solution is called "uGrow", which Prasad touts as the "world's first medical baby app with connected devices giving personal advice that matters ". With an interactive timeline at its heart, the uGrow baby app and smart connected products work together to collect data and provide personalized guidance that supports the healthy development of the baby.
Next gen start-ups are helping the cause
The global ultrasound devices market, according to a 10 August release by research firm Mordor Intelligence, was valued at $3,216 million in 2015. The market is forecast to touch $3,860 million by 2021. The five largest medical device companies—Johnson & Johnson, GE Healthcare, Siemens, Medtronic and Philips Healthcare (ranked in hierarchical order)—accounted for 28% of the global medical devices sales, according to a 2015 report from the US Congressional Research Service. The next five firms accounted for 13% of global sales: Abbott Labs, Covidien, Boston Scientific, Becton Dickinson and Stryker.
Further, all these companies have invested heavily in AI technologies to advance healthcare.
In April, 2016, Johnson & Johnson and International Business Machines Corp.'s (IBM) Watson Health unit said they will partner to use advanced data analysis and insights to help develop personalized patient engagement and coaching solutions that span consumer wellness and chronic condition management. Through the collaboration, Johnson & Johnson said it will also leverage IBM's relationship with Apple Inc. to deliver new iPhone and iPad applications.
In November 2016, UC San Francisco's Center for Digital Health Innovation and GE Healthcare announced a partnership to develop a library of deep learning algorithms to empower clinicians to make faster and more effective decisions about the diagnosis and management of patients with some of the most common and complex medical conditions.
The first wave of algorithms, according to the release, aims to expedite differential diagnosis in acute situations such as trauma, to speed treatment, improve survival and reduce complications. "These algorithms are to be deployed worldwide via the GE Health Cloud and smart GE imaging machines, sharing the research of health care leaders with clinicians around the world who have varied expertise," said the release.
That very month, GE Healthcare also announced the launch of 25 new products, services and digital solutions at RSNA 2016.
On 9 January, IBM announced that it broke the US patent record with 8,088 patents granted to its inventors in 2016. IBM's 2016 patent output covers a diverse range of inventions in AI and cognitive computing, cognitive health, cloud and cybersecurity.
Even start-ups are contributing in a very significant way to advancing healthcare with next-gen solutions, sometimes independently and, at other times, with partnerships with the leading medical device companies.
Research firm CB Insights has identified over 90 companies that are applying machine learning algorithms and predictive analytics to reduce drug discovery times, provide virtual assistance to patients, and diagnose ailments by processing medical images, among other things, according to a 30 August 2016 blog.
According to a survey conducted by McKinsey, India has just 1.3 hospital beds per 1,000 people—significantly lower than the guideline of 3.5 beds defined by WHO. According to a World Bank Report, in 2011, India's doctor-to-patient ratio, too, was a mere 0.7 per 1000 population. India needs an additional 1.5 million beds and three million doctors by 2034, to be able to render effective healthcare to the ones in need, notes Prasad, concluding, "IoT combined with AI will address some of these issues."
At a glance
—The PIC campus is spread across 386,000 sq. ft.
—Over 2,000 people comprising engineers, doctors, researchers, data scientists and software developers work on the campus
—It is the R&D centre for Philips businesses: Imaging systems—CT (computed tomography), MR (magnetic resonance), Ultrasound, Interventional X-ray, Diagnostic X-ray, Healthcare Informatics, Hospital to Home Care, Critical care, Clinical Applications and Healthcare Transformation Services.
—PIC also has a Digital Accelerator Lab: with the goal of accelerating internal innovation, the digital accelerator defines and validates the next-generation of breakthrough digital propositions that can help tackle the world's biggest healthcare challenges. The team at Philips is involved in artificial intelligence healthcare applications, blockchain, analytics, etc.
—Philips's IP (intellectual property) portfolio currently consists of 71,000 patent rights, 47,000 trademarks, 92,000 design rights and 4,900 domain names.
—Philips is among the top five patent filers in India for the last two years.
Source: http://www.livemint.com/Science/yxgekz1jJJ3smvvRLwmaAL/How-Philips-is-using-AI-to-transform-healthcare.html